Bay Village Schools salutes our amazing building principals during National Principals Month! #ThankAPrincipal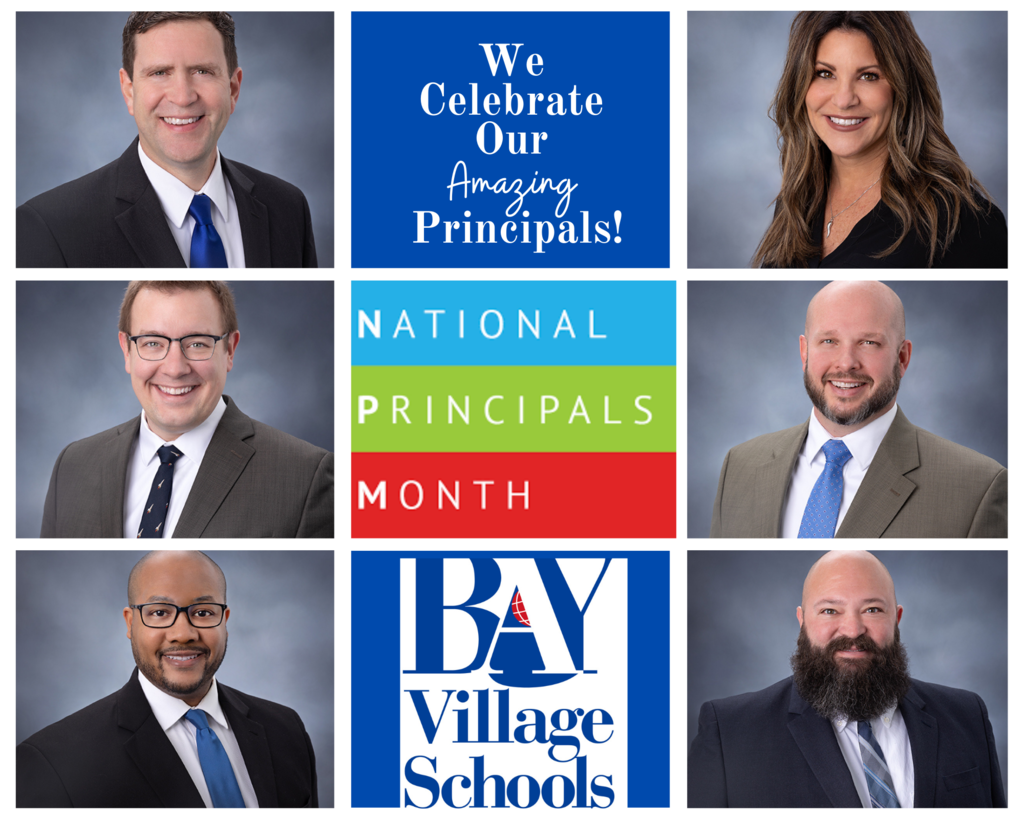 With rain at last night's game, some folks left early. If you have the winning ticket from last night's Senior Class Parents 50/50 raffle, please note the contact info in the image.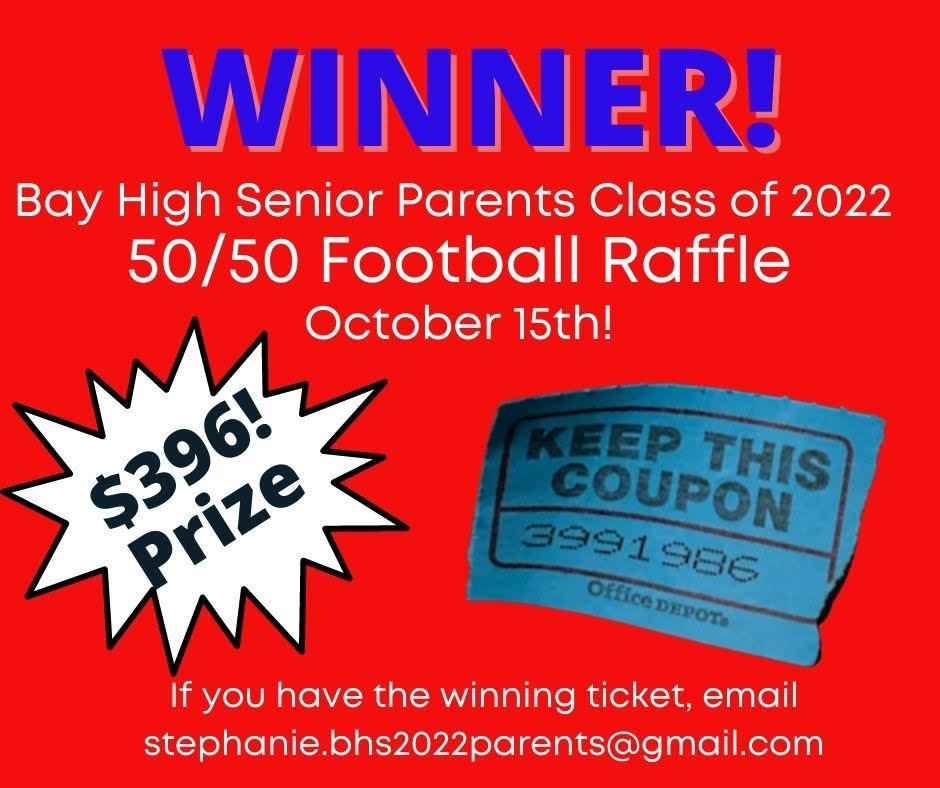 Our BHS Rocket Science and Robotics Club students stopped by Westerly this morning to spark some great science thinking! #STEM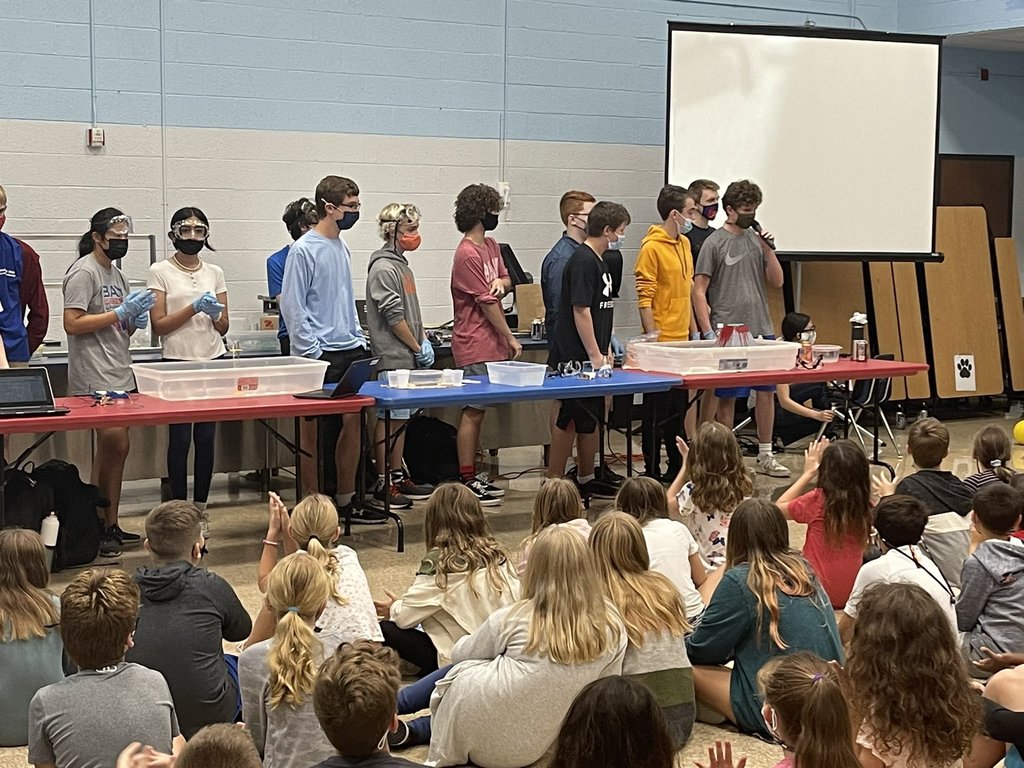 'Talk Supt' kicks off tonight! Come meet/chat with Interim Supt. Char Shryock tonight from 6-7 p.m. at the Pavilion at BHS Stadium. Come early for Talk Supt and stay for the last home game of the season! Go Rockets!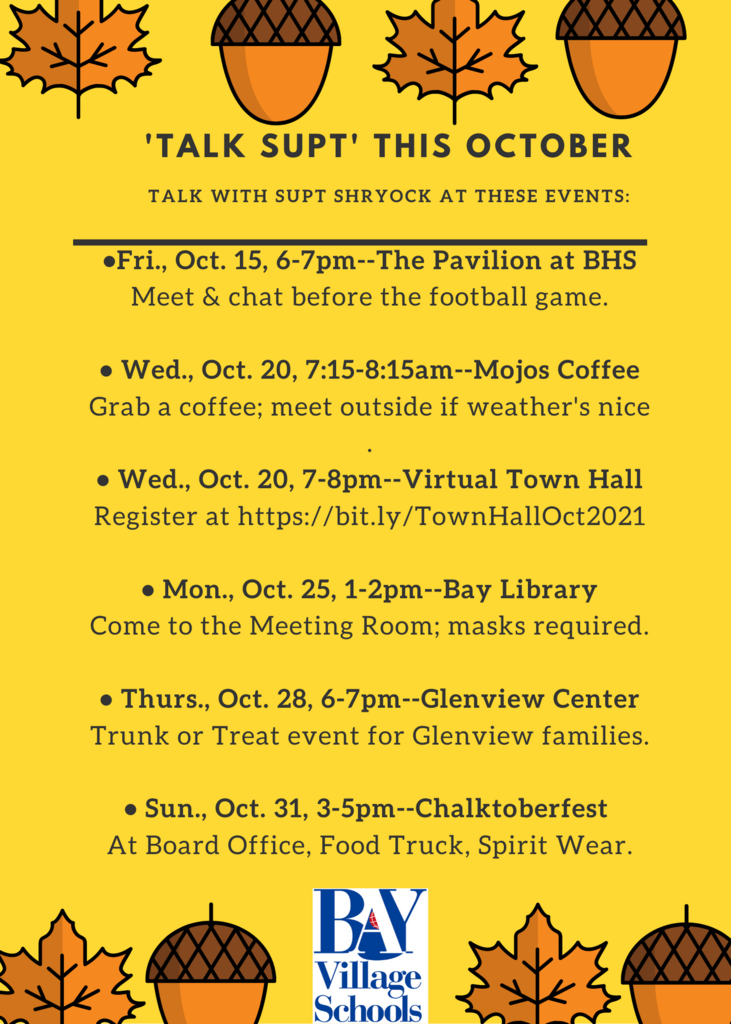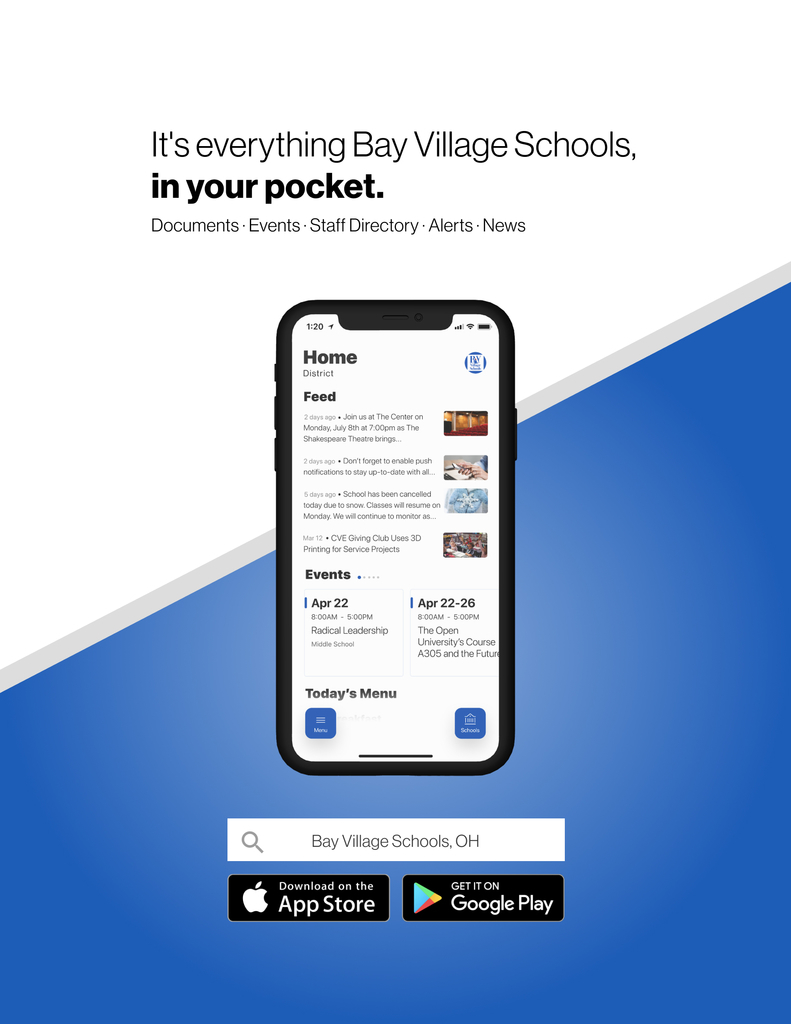 Have you had a chance to meet Interim Supt. Shryock yet? Do you have a question about the District? Attend one of these October events to "Talk Supt!" (First one is tomorrow before the football game!)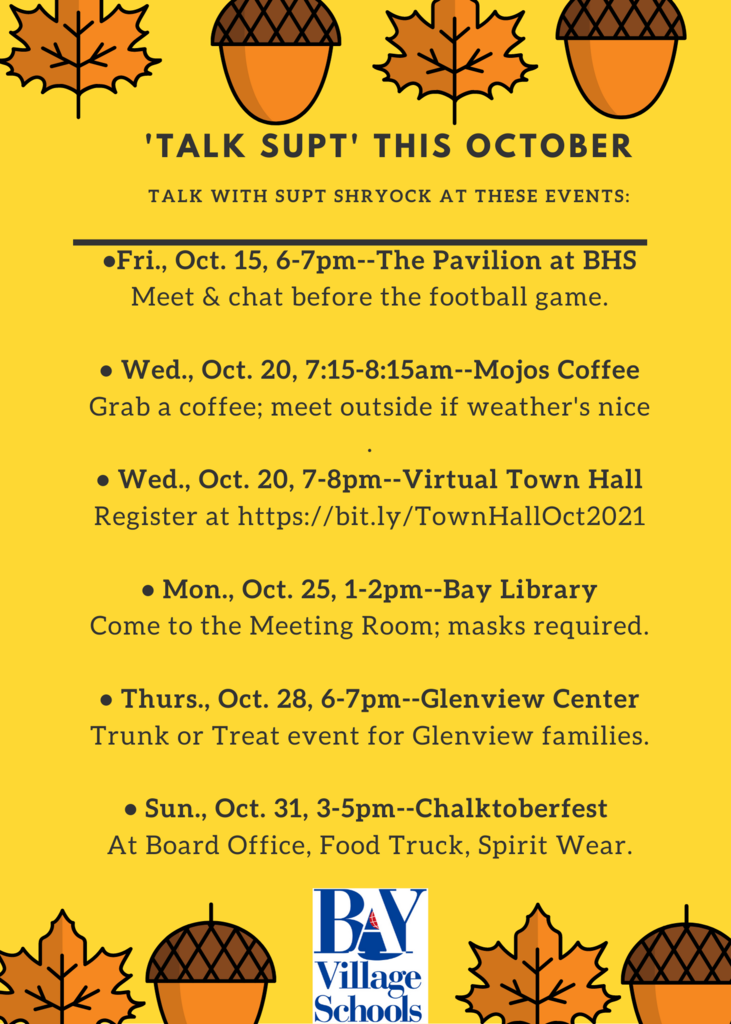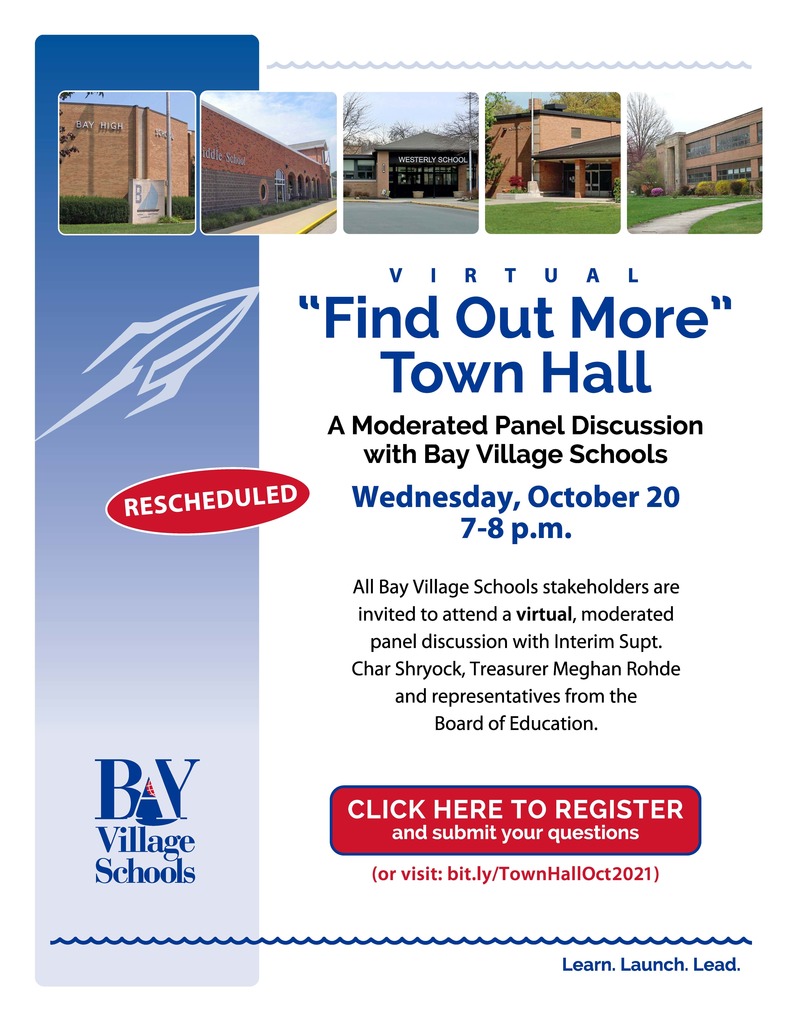 Looking for an amazing part-time job? Check out our bus driver position!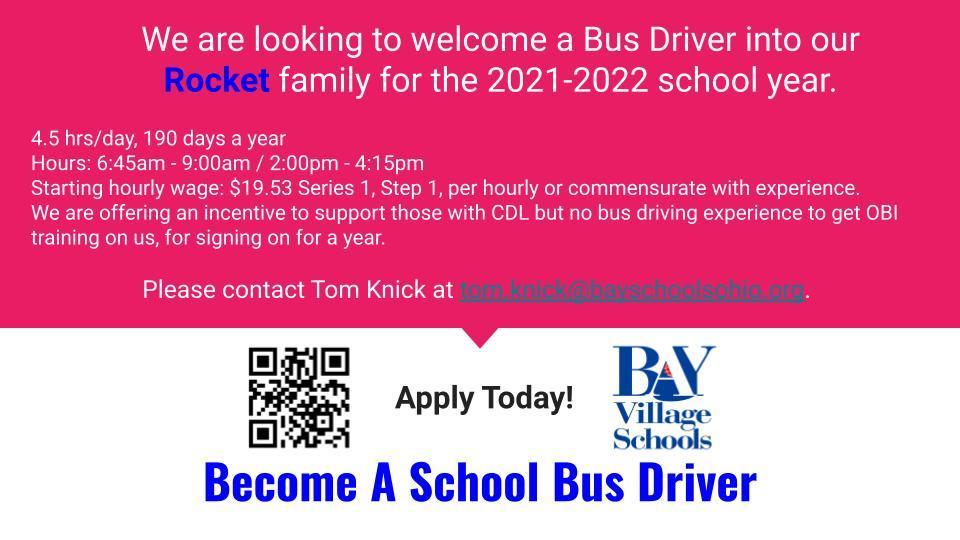 Glenview preschoolers recently had a virtual visit with Bay Village Library, filled with stories and songs! @cuyahogalib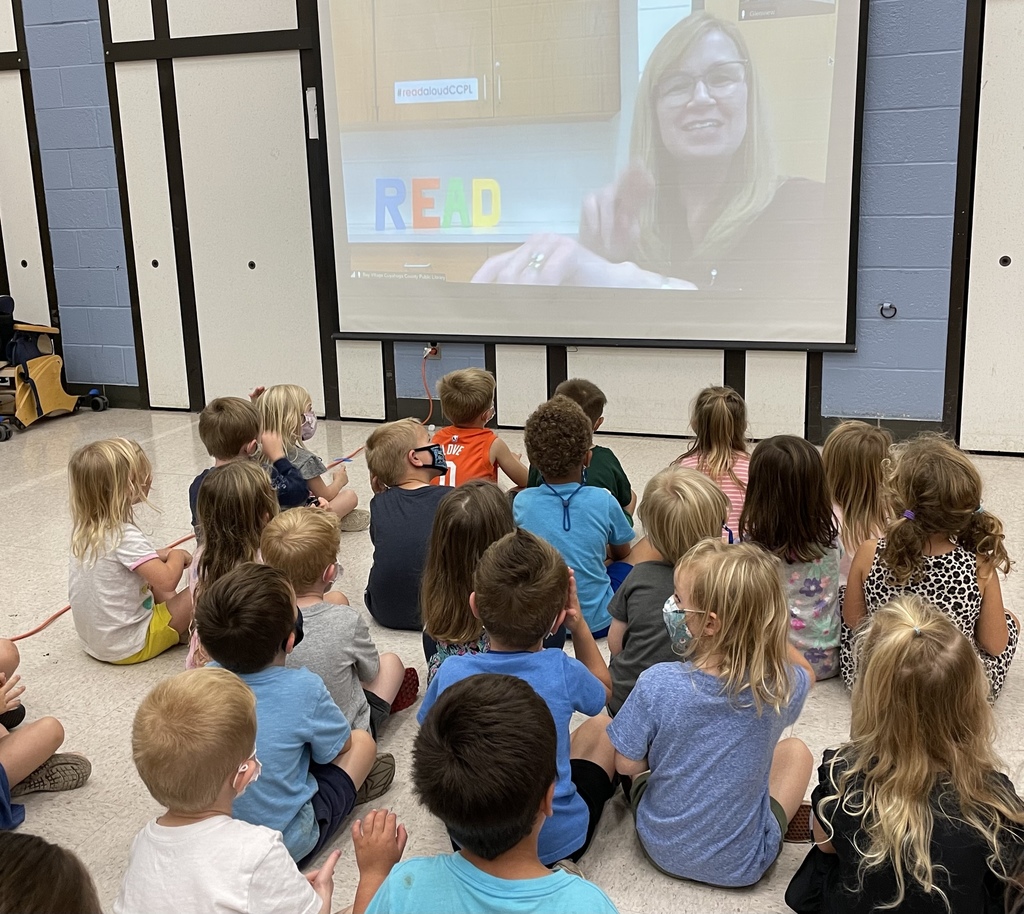 Our Bay High School Fall Choral Concert was amazing!

Please help the Class of 2022 by participating in this Spooktacular fundraiser!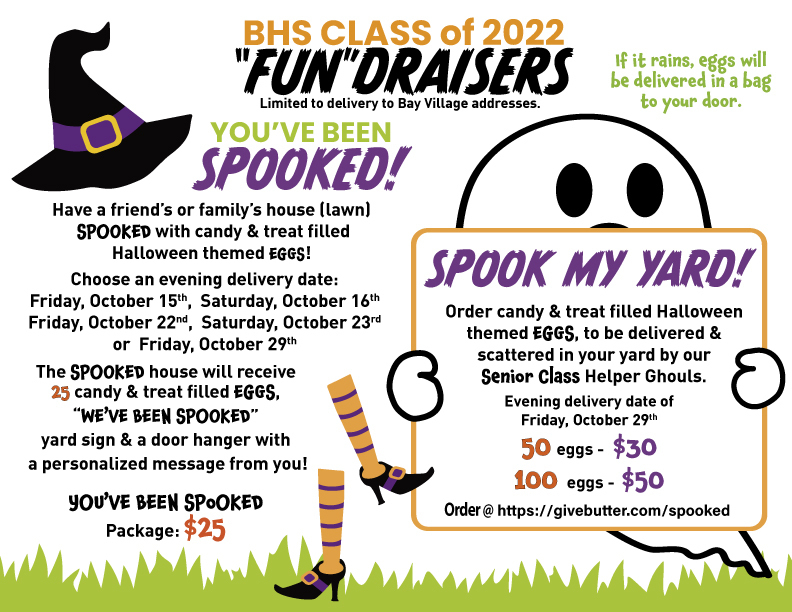 There was an incident on Wolf near the Board Office. We briefly asked everyone to avoid the area & put Glenview aftercare in a Stay Put @ Normandy. We also put BMS in a Stay Put for after-school activities. The incident has been resolved by BVPD; Stay Put orders have been lifted.

BVCSD Families. There's an incident on Wolf near the Board of Ed Office. We ask everyone to avoid the area. Glenview aftercare is in a Stay Put at Normandy. Bay Middle School is in a Stay Put, also, for any activities going on at that school. More info to come.

It's National School Lunch Week and we thank our amazing Nutrition Services Team for all they do, this and every week!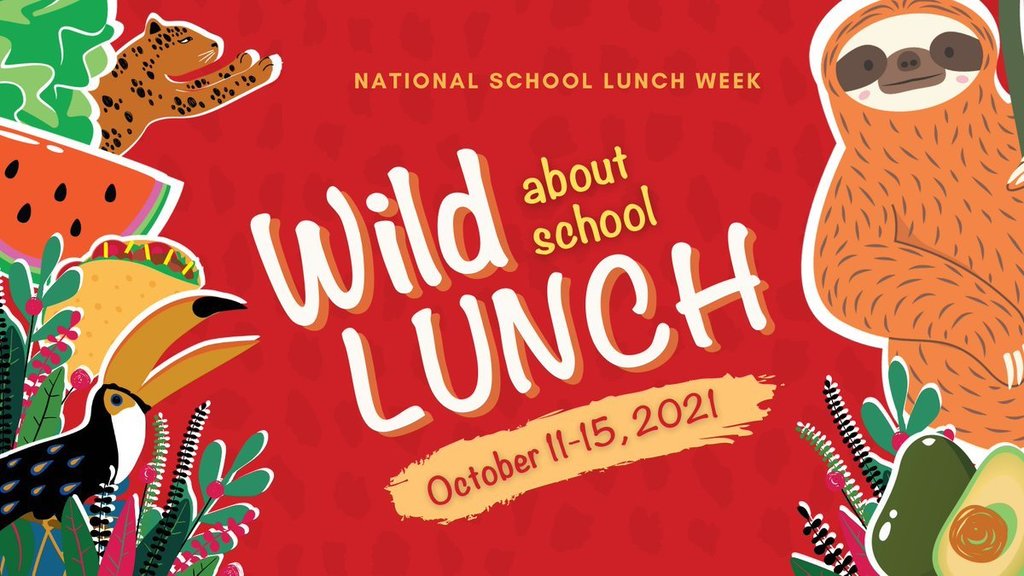 Save the date for Chalktoberfest, Sunday, October 31, 3-5pm at the Board of Ed Office! Bring your ghosts and goblins to chalk while you talk to Supt. Shryock. Food truck on site to grab dinner before Trick or Treat night!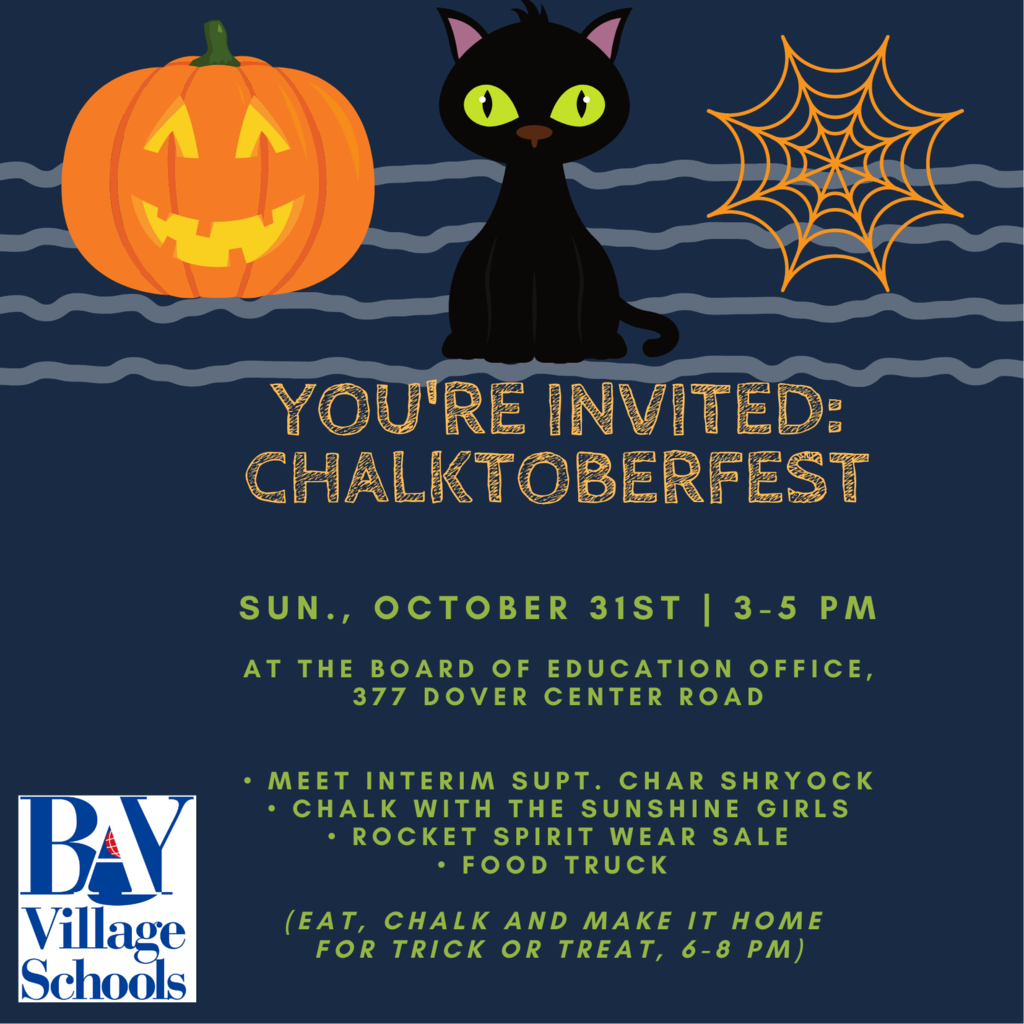 Save the date for BHS's Fall Play "Blithe Spirit" on Oct. 21 & 23 at 7 p.m. Tickets are $7 adults; $5 students, sold at the door. Don't miss your chance to see this popular Noel Coward comedy!

Westerly Walking Club has returned! This popular club takes place during recess, allowing Wolves to get in some extra exercise, as well as earn a necklace and tokens for milestones achieved! We appreciate the parent volunteers making this possible!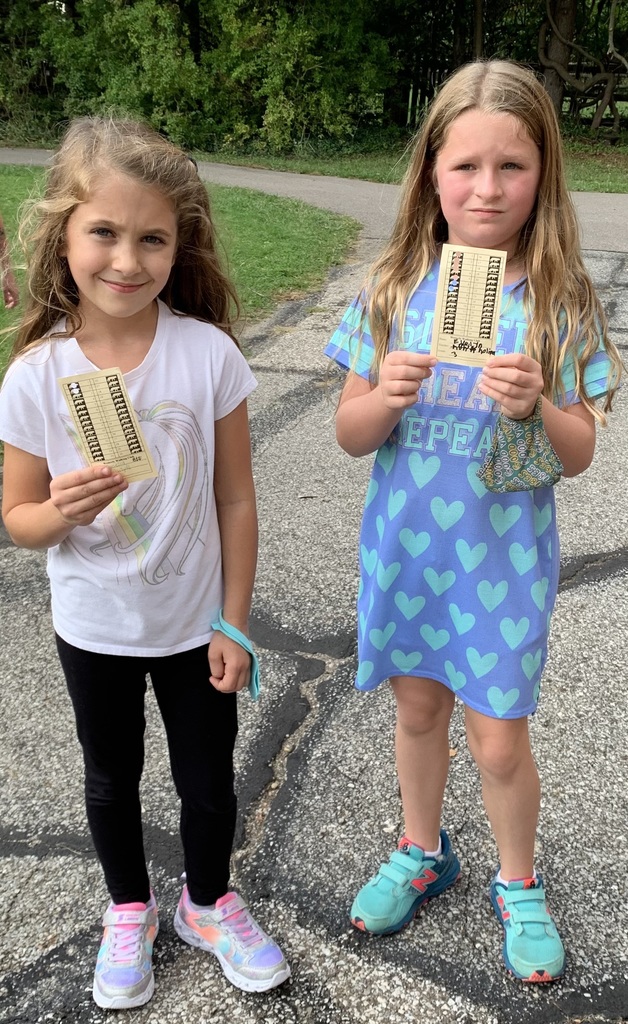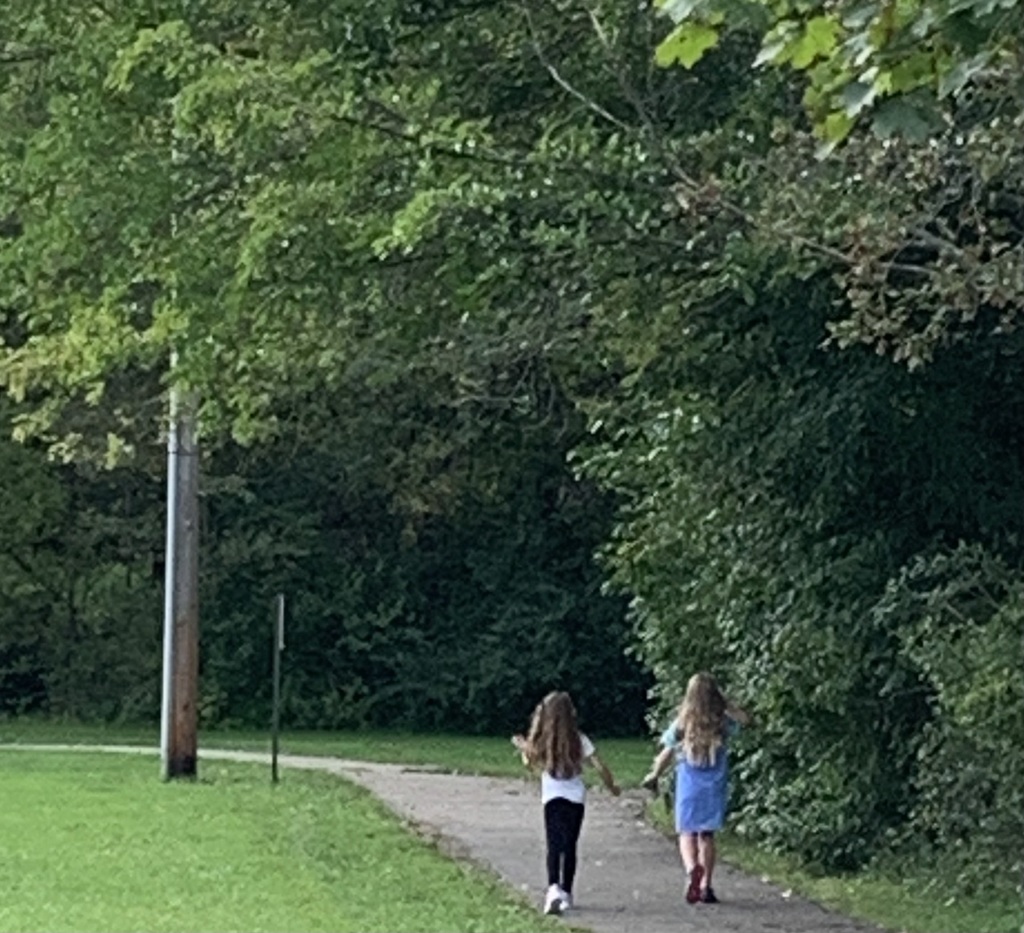 Many Normandy classrooms were transformed into space stations today as part of Space Day! Students made rocket ships and solar system headbands, listened to an astronaut read a book from space and activated stomp rockets (thank you Normandy PTA). It was a blast!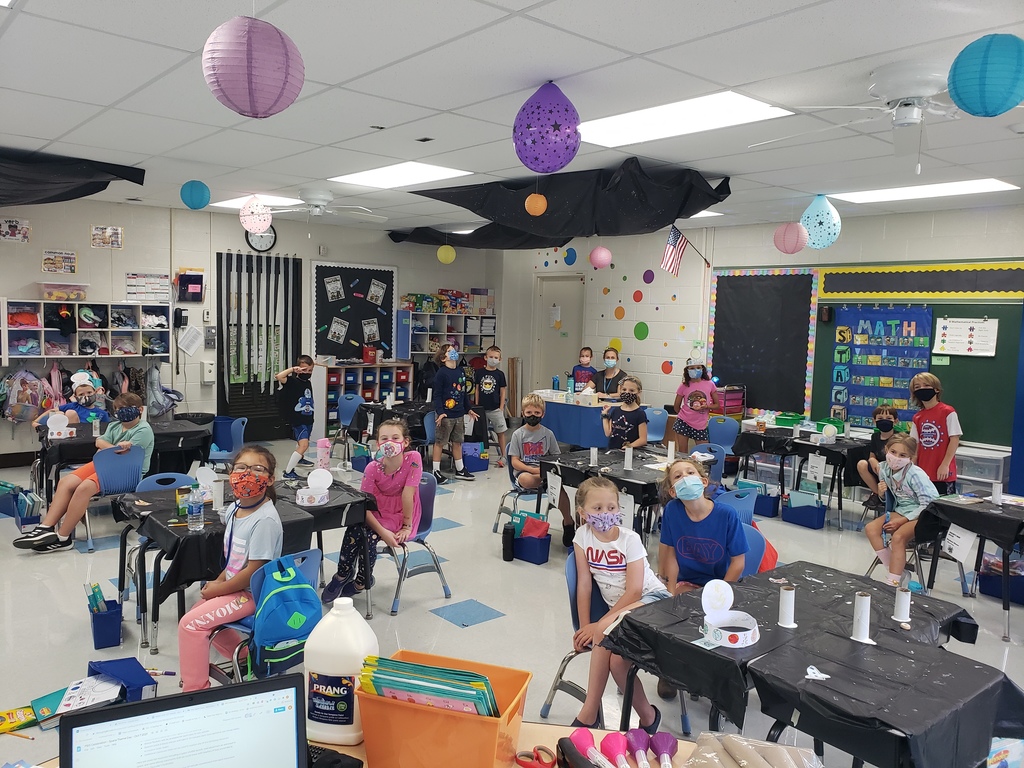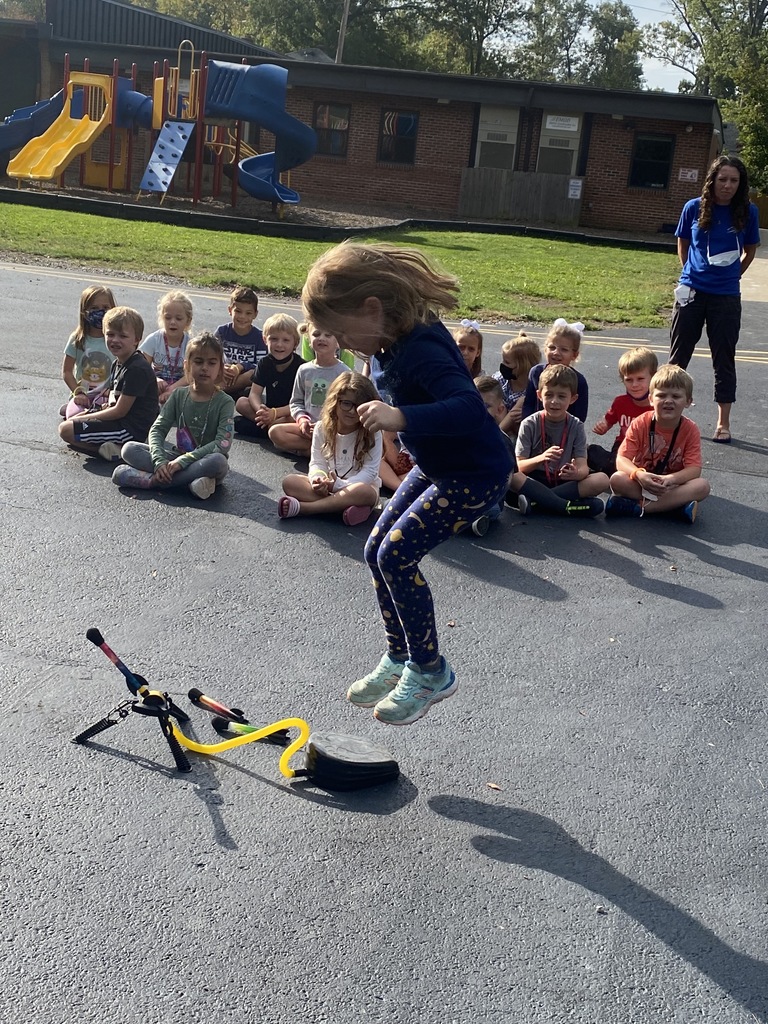 Friendly Reminder: No School this Friday...it's NEOEA Day.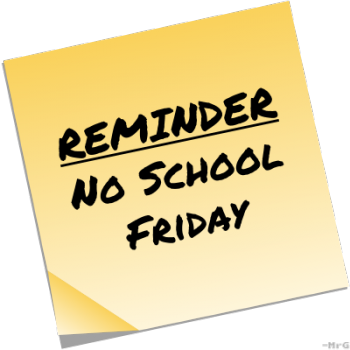 The Great Closet Cleanout is October 22-24 and benefits Bay Athletics and Easter Seals.