Come to a Coffee Chat with Supt. Scot Prebles
Meet Supt. Prebles and Treas. Meghan Rohde, ask questions and share your insight about the district.
New Coffee Chat dates for the 2023-24 school year have been added...see you soon!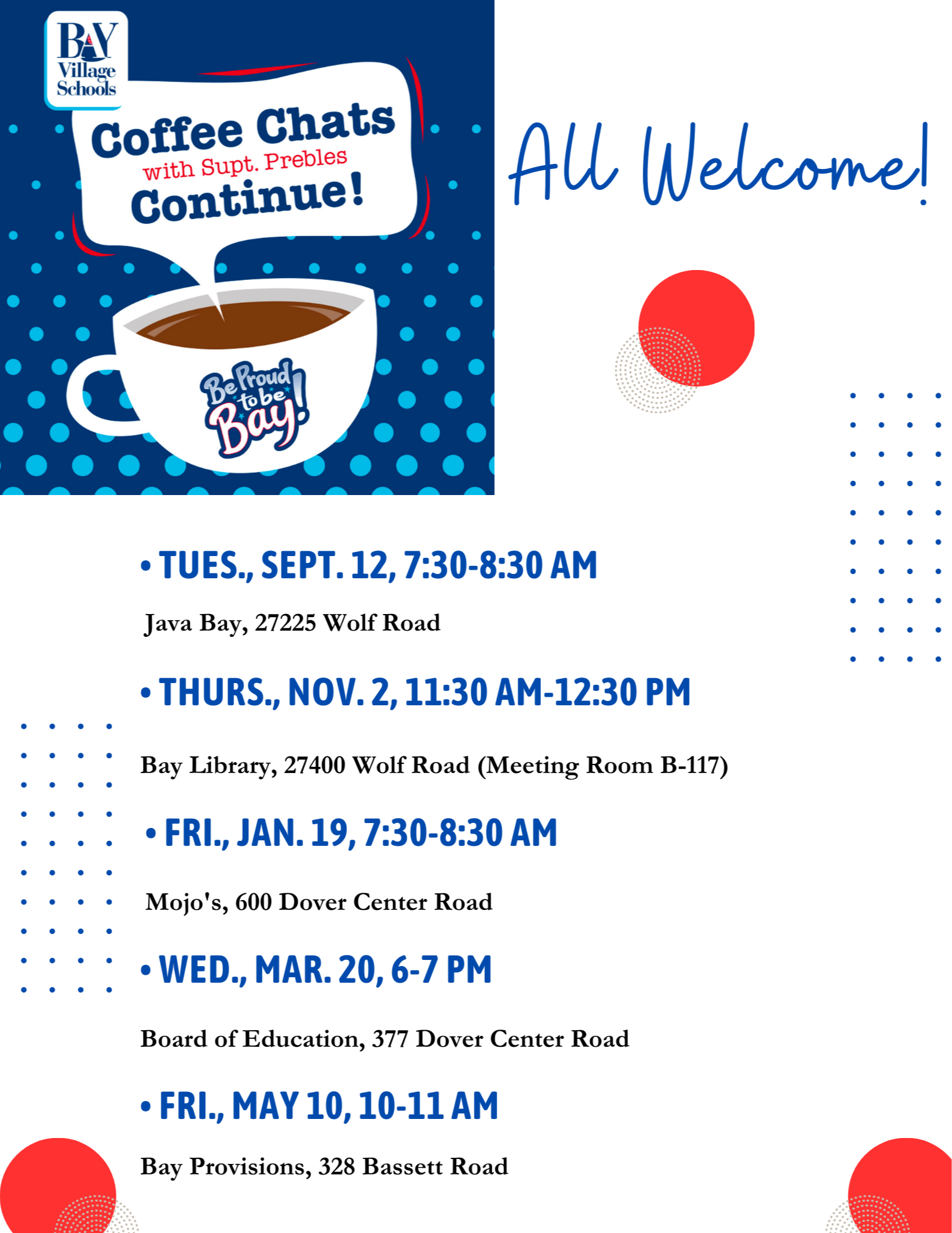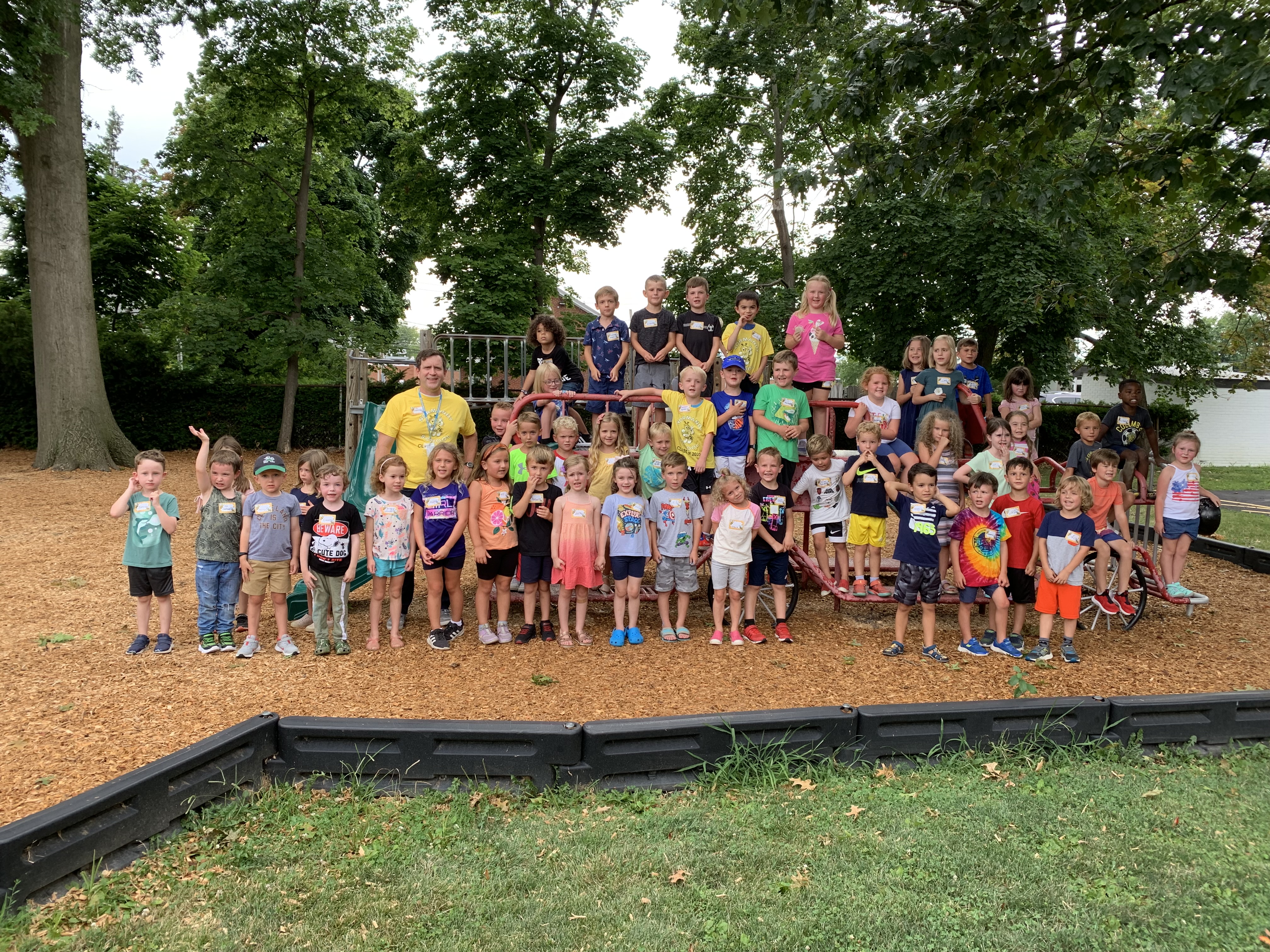 BVCSD will Roll out the 2023-28 Strategic Plan
Beginning mid-September, the Strategic Plan booklet will be available at various locations throughout the city. Pick up a copy and then bring your questions to an upcoming Coffee Chat or the special "State of the District" Board meeting on Monday, November 20, 2023, 6:30 p.m.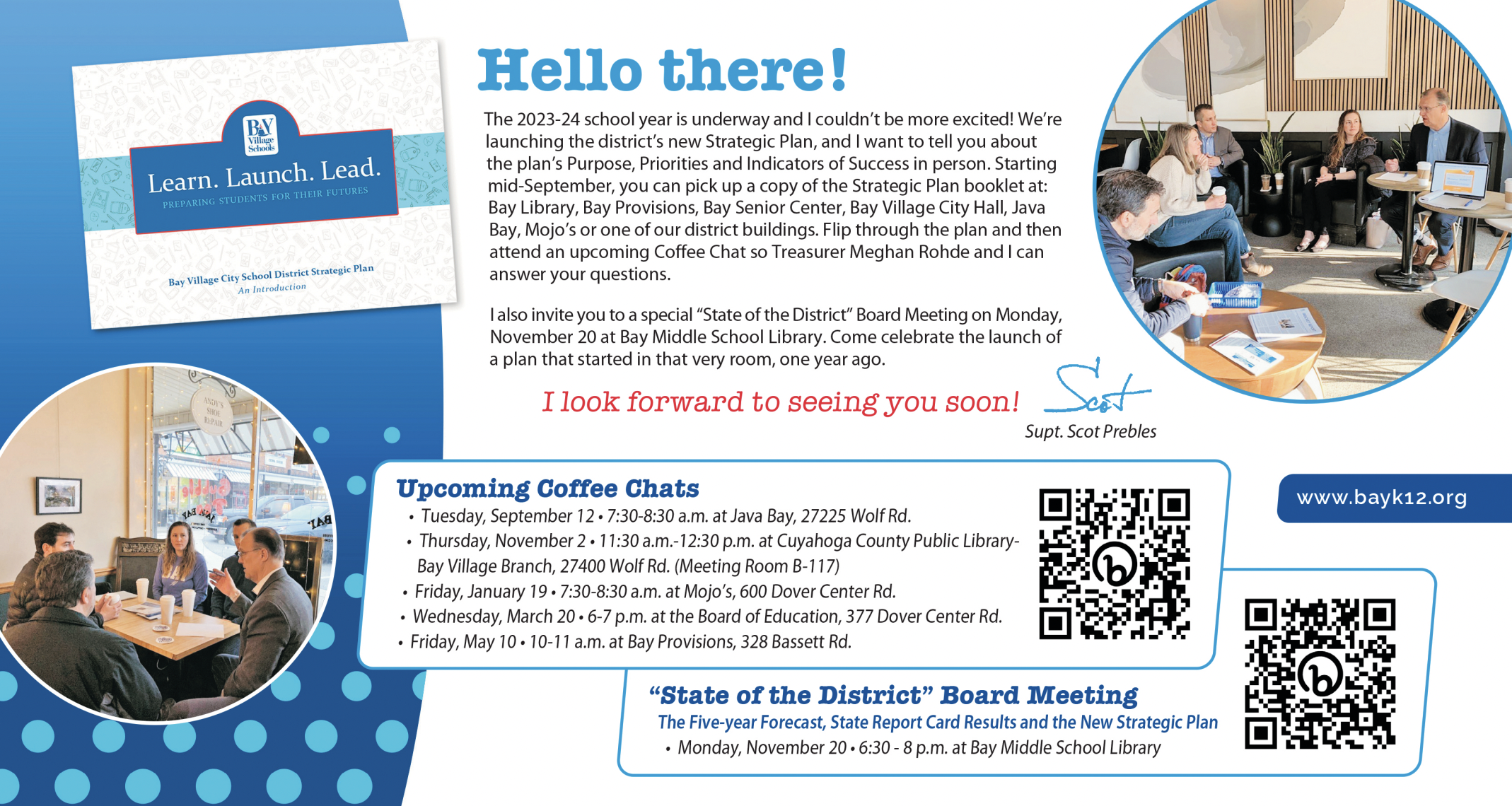 September 2023 Postcard Mailing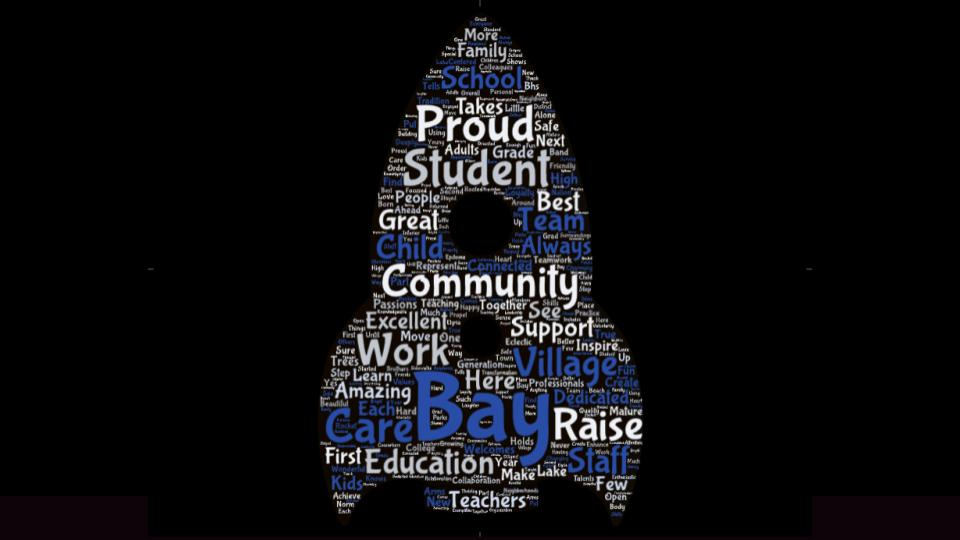 This Be Proud To Be Bay Wordle represents why our staff is proud to be part of this learning community.