Bay Village Schools Superintendent Scot Prebles is turning a corner of the Bay Village Board of Education office into an art gallery. Supt. Prebles recently initiated the Superintendent's Choice Award by selecting one piece of art from each of the district's four K-12 buildings. The pieces were chosen from the Fall District Art Show. The art will be proudly displayed outside of Supt. Prebles' office for one year. New pieces will be selected in the fall of 2023.
"We have a lot of talent in Bay, and this is a wonderful way to showcase that talent," said Supt. Prebles. "Plus, I get to look at beautiful art every time I pass my office."
Congratulations to the following students and their teachers, who were recently recognized at a Board of Education meeting:
Normandy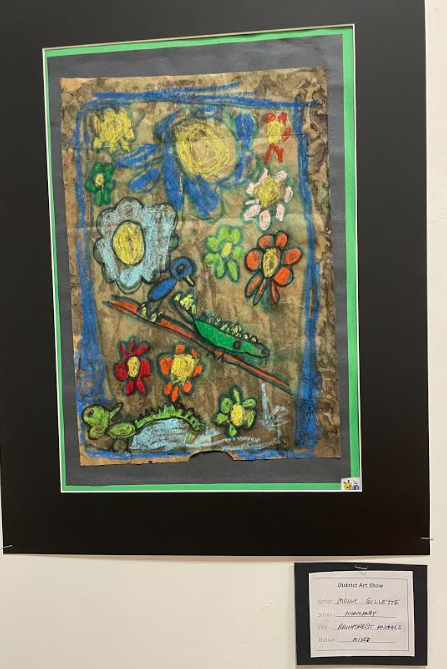 Artist: Molly Gillette
Teacher: Jama Jennings
Students learned facts about Mexico to connect them to the language they learn at Normandy. The Holiday Dia de Los Muertos is the inspiration for this piece. Molly's artwork was influenced by Amate's bark painting of Mexico.
Westerly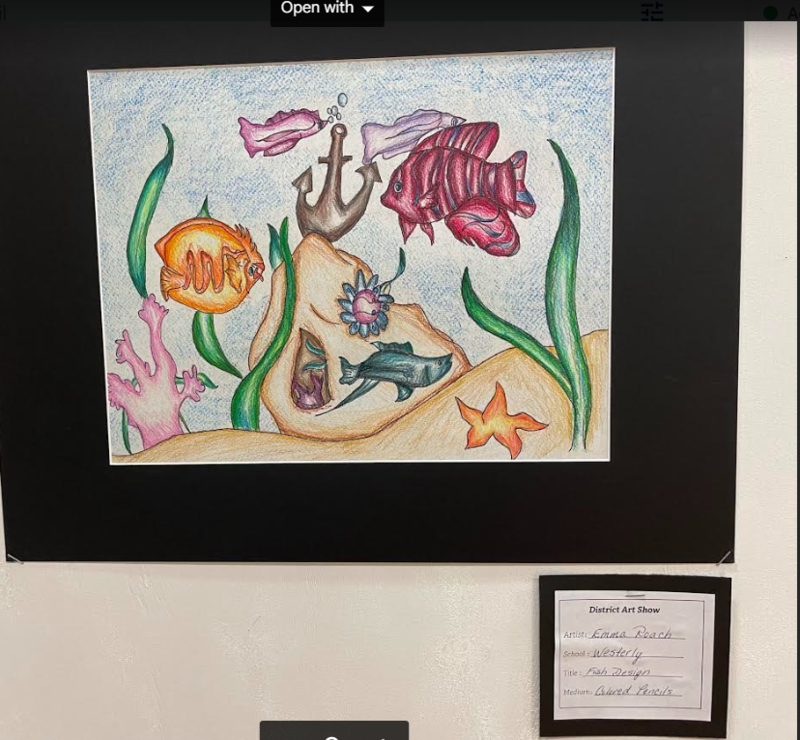 Artist: Emma Roach
Teacher: Debra Sanson
The "fish design" drawing project was inspired by the children's storybook, Memoirs of a Goldfish by Devin Scillian. Students created sketches of various fish to create an underwater scene. Students used color blending and shading techniques with colored pencils.
Bay Middle
Artist: Martin Hausler
Teacher: Greg Leininger
During the time of this piece's creation Mr. Leininger encouraged Martin to see the essence and possibilities of painting in a 3-dimensional form.
Bay High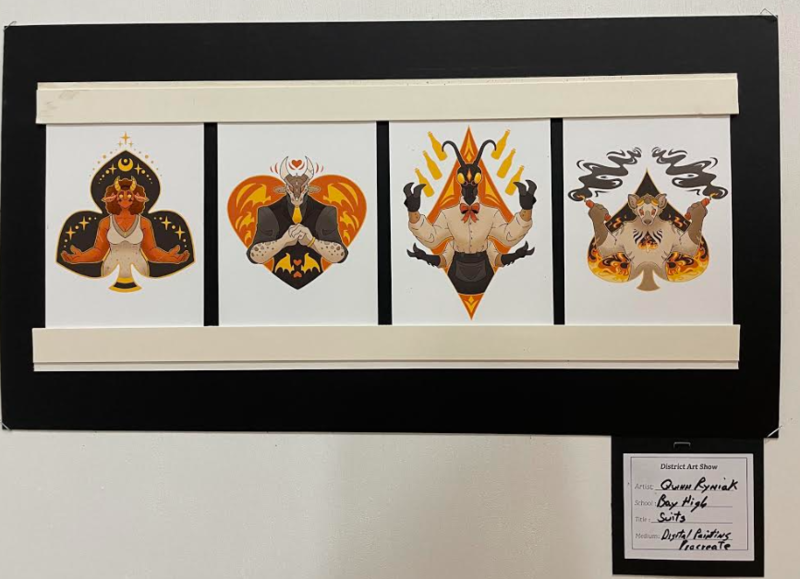 Artist: Quinn Ryniak
Art Teacher: Thomas Schemrich
These characters in House of Cards were designed for a collaborative storytelling game. The pieces were drawn digitally in Procreate and then printed out. They mimic playing cards with characters representing hearts, diamonds, spades and clubs.