*NOTE: District dashboards are updated in 2-week intervals*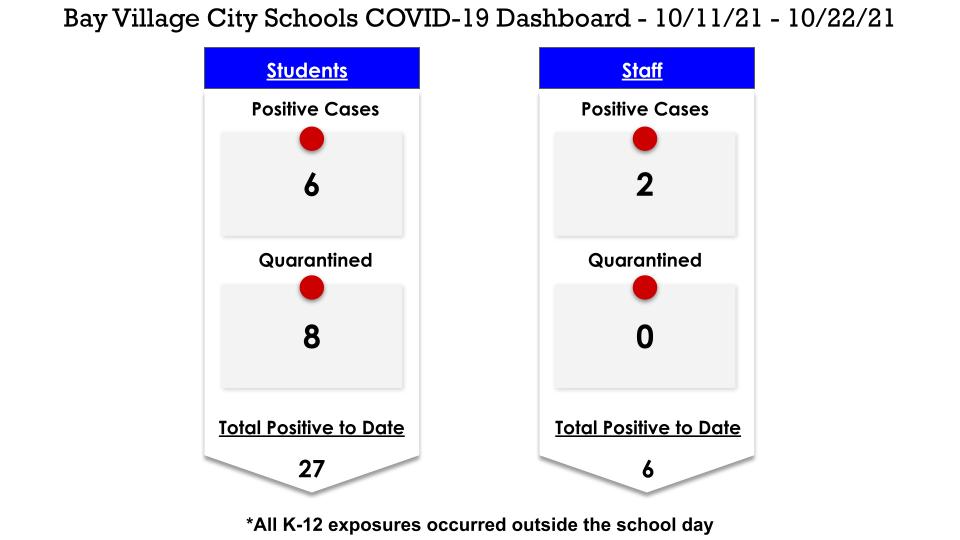 Important Information for Families
To keep cases to a minimum, please check for symptoms before coming to school each day. Additionally, if you or your student is experiencing symptoms of COVID-19:
Review the Coronavirus Self-Checker.

Continue to stay home from school and avoid other activities around other people.

Notify the school.

Seek medical care and testing for COVID-19 by contacting your family health care provider.