Kindergarten Registration & Playdate Information for the 2023-24 School Year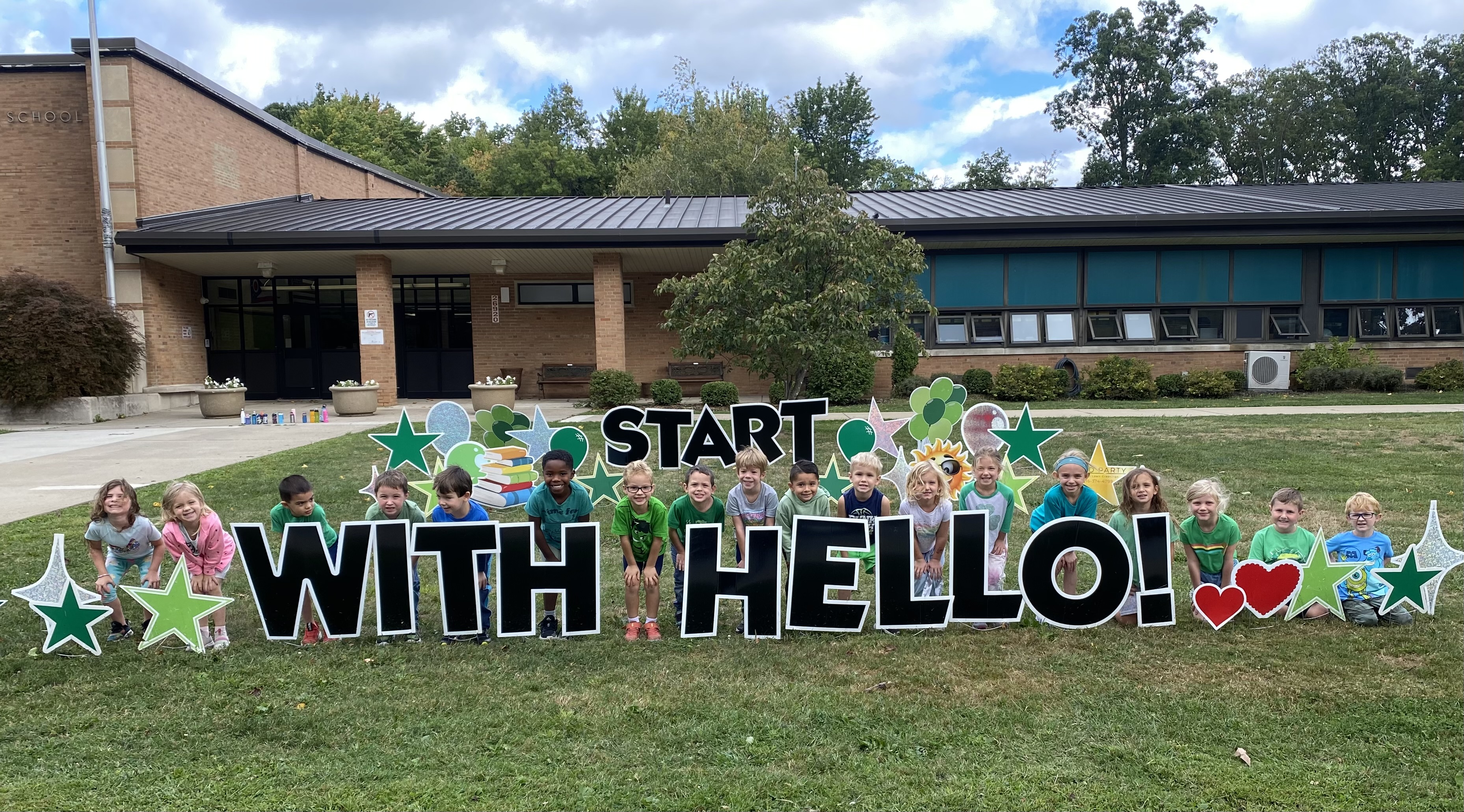 It All Starts With Hello at Normandy School!
Kindergarten Information for the class of 2036
• GENERAL INFORMATION
Hello Future Kindergarten Families! Kindergarten registration for the 2023-24 school year begins online January 3, 2023. To enroll, children must be 5 years old on or before August 1, 2023.
Bay Village parents and legal guardians of these incoming Kindergarteners were invited to attend a Kindergarten Information Meeting on Wednesday, February 1, 2023 at 6:30 p.m. in the Normandy Cafeteria. For those who were unable to attend, the event was recorded and the recording link can be found here.

The Kindergarten registration procedure will be reviewed at this meeting. Also provided will be an overview of Kindergarten and Kindergarten readiness, as well as information regarding daycare, speech therapy, early entrance, transportation and volunteer opportunities.
In the coming months, Normandy Principal Mr. Dan Sebring will share important dates and information with incoming Kindergarten families. If you'd like to receive these updates, please complete this Kindergarten Interest Google Form.
To register your incoming Kindergarten student -- beginning January 3, 2023 -- please click here or visit our Bay Village Schools website at www.bayk12.org. Under the Menu option, look for the Our District header, and click on Student Registration. Look for New Student Registration and follow the directions. Complete all the Forms and Upload the documents required for registration. Once all the online forms are completed and documents uploaded, you will receive further communication from our Registrar Pat Reitz to complete the registration.
Click here to see a video walkthrough of the registration process as shared by District Registrar Mrs. Pat Reitz.
(Please scroll down to the bottom of this page to see information and guidelines regarding early entry to Kindergarten.)

• NORMANDY ELEMENTARY SCHOOL'S KINDERGARTEN PROGRAM
Located at 26920 Normandy Road on a tree-lined street in residential Bay Village, Normandy is our grades K-2 building, providing full-day Kindergarten for all students at no cost to our families. Normandy's mascot is Norman Bee, and its colors are blue and yellow.
Our Kindergarten program is designed to support high-quality learning while giving every child the opportunity to learn in the way that is best suited to their strengths and needs. Our goal is to help students reach their full potential through a program of learning that is consistent, relevant and age appropriate.

We recognize the importance of helping children feel connected to the curriculum, to see themselves in what is taught, how it is taught and how it applies to the world around them.

We also recognize that the needs of learners are diverse. We strive to help all students develop the knowledge, skills and perspectives they will need to become informed, productive, caring, responsible, healthy and active citizens in their own communities and the world. We acknowledge that learning is a continuous and reciprocal process, and that a partnership with parents is essential to the success of our students.
• PLAYDATE INFORMATION
Normandy welcomes all Class of 2036 incoming Kindergarteners and one parent to attend an informal Playdate this summer on Thursday, August 3 to meet Principal Dan Sebring and other new Norman Bees. This is an optional event, and you should only sign up for one Playdate time. Your Playdate will take place on Normandy's "Whales" playground (west side of the school), or in the Cafeteria if there is inclement weather. Our Normandy PTA will also be onsite to answer questions and accept membership applications. (Please make other arrangements for siblings.)
Register for a Playdate via this link: https://bit.ly/NESPlaydate2023
• EARLY ADMISSION TO KINDERGARTEN
Early admission to Kindergarten is the practice of admitting a student who has not yet reached the typical age (age 5 by August 1, 2023 in our district), for the purpose of providing access to appropriately challenging learning opportunities.

The following forms and Board of Education policies address student admission to Kindergarten who turn age 5 on or AFTER the Bay Village City School District cut-off date of August 1:
Administrative Guideline 5112 -- Early Entry The Board of Education adopts the Ohio Department of Education Model Student Acceleration Policy for Advanced Learners and all procedures will be those described in the model policy and supersedes any relation provision of any written district policy. Board Policy 5411 - Acceleration.
Application for Early Entrance to Kindergarten -- application
• SAFETY TOWN
Incoming Kindergarteners are encouraged to register for Safety Town, which takes place in the summer. Registration begins Saturday, February 4. Click here for more information and to register.
Don't forget to sign up for important updates from Principal Mr. Dan Sebring.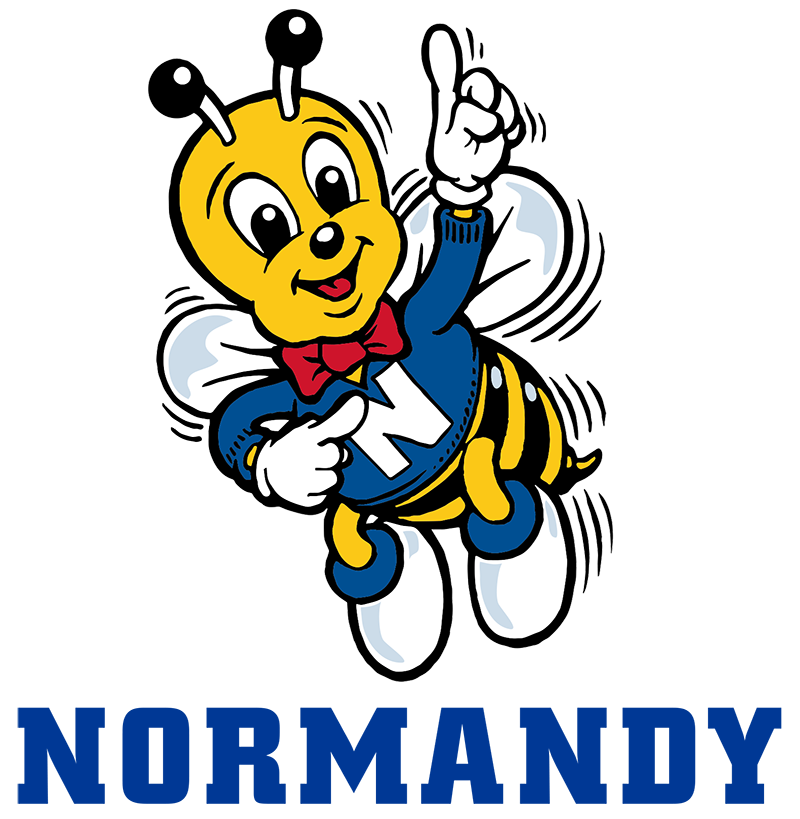 Norman Bee Welcomes You to Kindergarten!