Your Child's Development: Birth to Age 5
Each child will develop at his or her own pace, following predictable stages. Some new skills will develop earlier than expected, while others appear later. Each new step is a building block leading to the growth of physical capabilities and the ability to think, speak and interact with others. Please use this resource from The Ohio Department of Education regarding developmental norms for children birth-age 5.
-Ohio Department of Education Office of Early Learning
Special needs preschool starts work early to give youngsters a strong start
Public school districts must work to identify and serve youngsters with special needs, not just from kindergarten on up, but from preschool age, as well.

In Bay Village, that mission is accomplished by the S.E.E.D. (Special Early Education Development Program) staff at the district's Glenview Center for Child Care and Learning. The program offers preschool education for children, beginning at age three up to kindergarten, who are experiencing developmental delays (younger children are served in the home by county services).

Important recognition of quality

The preschool team has been recognized by the Cuyahoga County Special Educational Service Center for outstanding service. In an audit of how districts were meeting preschoolers' needs in special education, the Ohio Department of Education found the S.E.E.D. program to be in 100 percent compliance in having an Individual Education Plan in place for children by their third birthday.

Parents find critical support

While the professionals work together to plan creative interventions and behavior modifications, they also work with parents to help them use proven strategies at home so that the children's needs are met with consistency. The team meets monthly with parents, and staff members visit the children at home when needed.

S.E.E.D. staff members are also available for consultation to Glenview's Child Care staff, which provides infant and preschool day care as well as before- and after-school care.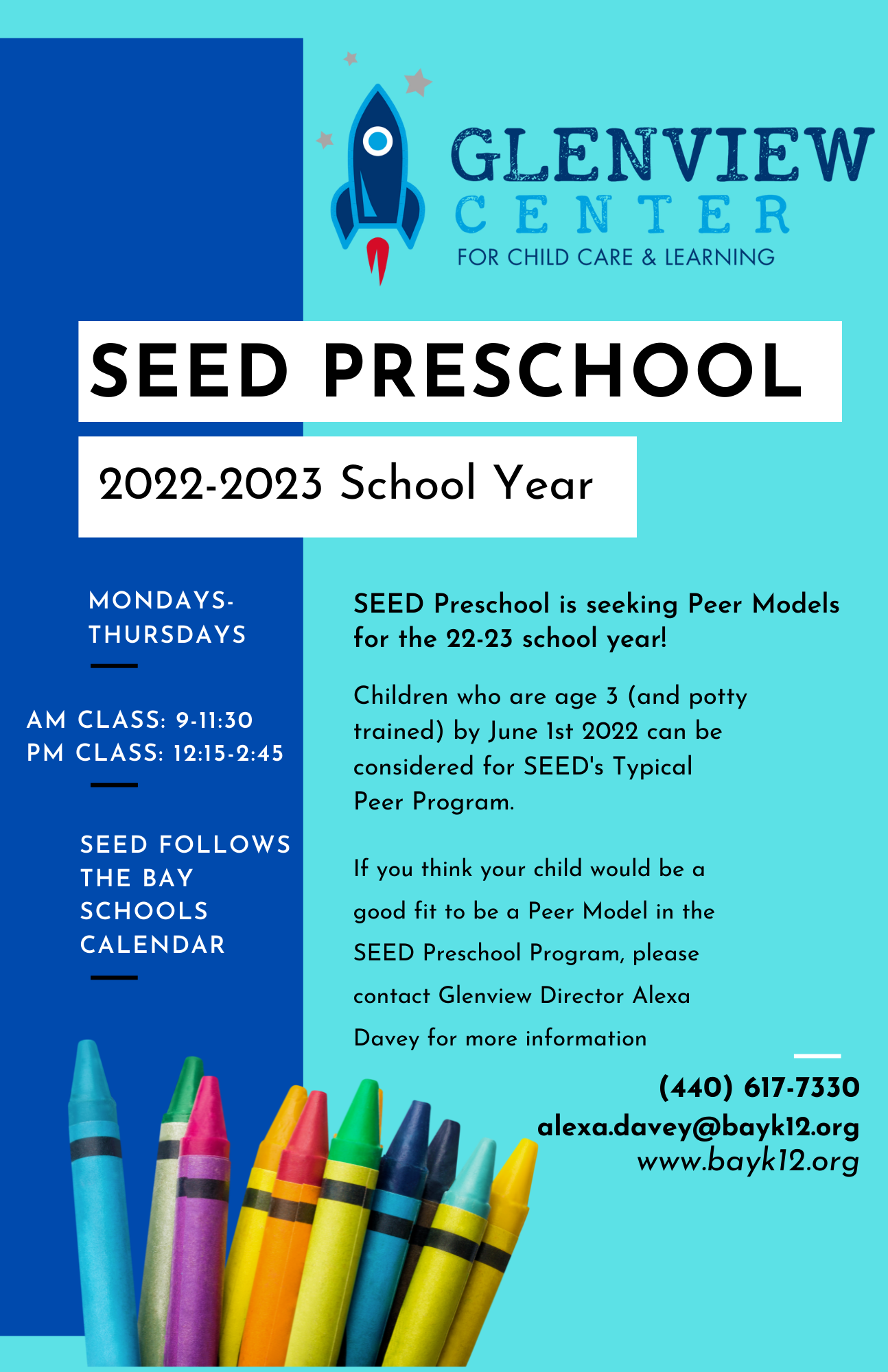 Alexa Davey, Glenview Director
(440) 617-7330